By the side of Venetjoki stream, Nattavaara Hembygdsförening runs a summer café, open from the end of June to the beginning of August.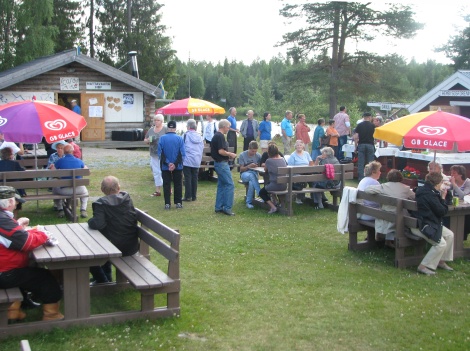 The café is run by volunteers who in return are provided with food and accommodation during their stay. 
Your job will include; preparing and serving food and drinks to customers and possibly organising and running some events for children and tourists.
If you would be interested to spend some time working with us and experiencing life and culture here in Lapland, the following dates are vacant.

3/7/2013 – 10/7/2013
15/7/2013 – 11/8/2013
It is preferable that you can speak at least a little Swedish.
If your are interested or have any questions please contact us via our email address; info@nattavaara.net